So, to get started, what exactly is incontinence? There are a lot of myths and misconceptions out there, so it's important to set the record straight. After all, the more you know about the condition, the more equipped you'll be to discuss treatments with a healthcare professional.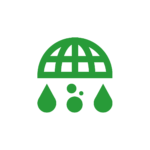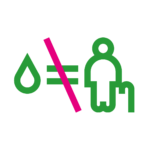 Not a natural consequence of aging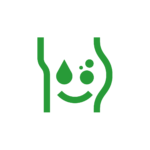 Closely related to the health of the pelvic floor
Incontinence is a common problem
The fact is incontinence is a common condition faced by millions of people and dealt with on a daily basis by thousands of physicians. Whilst it is often associated with older people who live in care homes or institutions, it actually it affects people of all groups and ages. Estimating the exact number of people who are affected is difficult, since the condition is often seen as "the greatest medical taboo" and kept a secret from friends and family. Furthermore, out of fear or shame of admitting they have a problem, many sufferers use emergency products such as feminine pads rather than visiting a healthcare professional for a proper diagnosis. That means that incontinence is probably even more common than the official statistics suggest!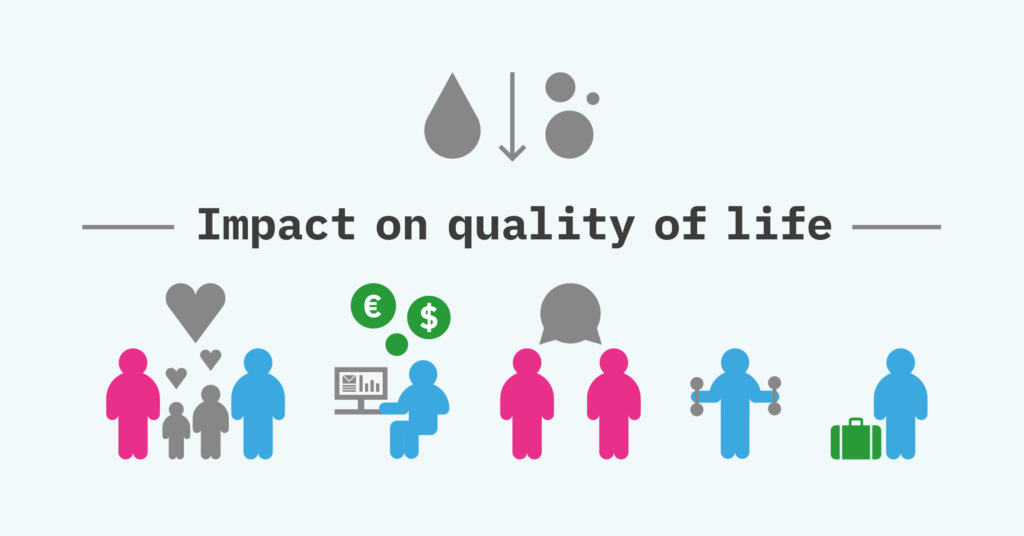 The time for shame and embarrassment is over! Realize that you are not alone, and that there are many others out there searching for the same answers and information that you are. If you're feeling brave, take a look at some of the words that people type into the search bar:
It's quite a list. The point is, these intimate health issues are more common than you may think. But since we often don't discuss the symptoms with others, people end up doing much of their research online. That's fine, but it's easy to get lost in a sea of information. For this reason, we've created this website to provide you with honest, straightforward and reliable advice about bladder and bowel incontinence. Our hope is that this will give you the confidence and motivation to speak to a healthcare professional about any symptoms you are concerned about.
Incontinence is not a natural consequence of aging
Yes, it is true that the risk of incontinence increases as one gets older, but that does not mean that it should be accepted as an inevitable part of later life. In fact, there are many treatments available no matter your age, and it is always important that the situation is properly addressed by a knowledgeable and caring healthcare professional.
Furthermore, don't think young people are not susceptible to incontinence. Many women suffer symptoms after childbirth, and parents frequently report that their children wet the bed or soil their clothing.
Incontinence is not a disease
Incontinence is actually a consequence of something else that is happening in the body. The good news is, no matter what has caused it, there are many treatments that can help improve the situation or even get rid of it completely. The important thing is to find a healthcare professional who takes incontinence seriously, and who is able to offer useful advice on treatments.
Incontinence is closely related to the health of the pelvic floor
Here comes the science part!
There is no single cause for bowel or bladder incontinence, and you can read about the various causes related to both urinary and feacal incontinence here. However, there is one key part of your body that is frequently involved: the pelvic floor.
Take a look at the following diagrams of the male and female bodies:
The pelvic floor muscles are central to everything!
In fact, it's the pelvic floor muscles that allow us to control the bladder and the bowel. They support all the internal organs that are involved in the release of urine, faeces and wind. They are made up of thick and firm muscles that stretch all the way from the front to the back of the pelvic floor, and can move up and down, much like a mini-trampoline. Now we've covered the basics, watch these videos for more detail on the female and male pelvic floor muscles:
As you can see in the diagrams and videos, there are holes within the pelvic floor muscles for urine, faeces and wind to pass through. A healthy pelvic floor is able to contract when we don't want to release any of these substances, and relax when we go to the toilet to empty our bladder or bowel. A weak pelvic floor can therefore lead to loss of bladder or bowel control.
The good news is that there are ways to strengthen the pelvic floor muscles, including lifestyle changes and behaviour, and exercises that you can read about here. And if your body still needs extra help, there are other treatments including medications, surgeries and sacral neuromodulation.
Want more science? Continue reading to understand how a proper bladder and bowel function.
Understanding how a normal bladder works can make understanding your urinary incontinence symptoms easier. Here are the key facts about your urinary tract system:
Urine is filtered by the kidneys
Urine is drained into the bladder through two tubes (ureters)
Urine is stored in the bladder (a sac that can hold up to 500ml of fluid)
Urine is removed from the body through the urethra
And what about the bladder? The wall is made up of several layers, the thickest of which is called the detrusor muscle. This muscle expands as the bladder fills up with urine, and contracts when you want to go to the toilet and push the urine out. Another important muscle is the urethral sphincter. In a person with proper bladder function, this contracts to stop urine passing through, and relaxes to allow urine to be released.
It really comes down to three main points:
Muscles: The internal and external sphincter muscles must contract to stop faeces leaving the bowel unintentionally.
Sensation: The nerves in your rectum must send signals to your brain when your bowel is full, so that you know it is time to go to the bathroom.
Accommodation: The muscles in your rectum must be able to stretch sufficiently to hold faeces until you go to the toilet.
References
Irwin DE, Kopp ZS, Agatep B, Milsom I, Abrams P. Worldwide prevalence estimates of lower urinary tract symptoms, overactive bladder, urinary incontinence and bladder outlet obstruction. BJU Int. 2011 Oct;108(7):1132-8.
Whale K, Cramer H, Joinson C. Left behind and left out: The impact of the school environment on young people with continence problems. Br J Health Psychol. 2018 May;23(2):253-277.
European Guidelines on Urinary Incontinence [Internet]. 2018 [cited 29 July 2020]. Available from: https://wfip.org/european-guidelines-on-urinary-incontinence/.
Buckley BS, Lapitan MCM. Prevalence of urinary incontinence in men, women, and children—current evidence: findings of the Fourth International Consultation on Incontinence. Urology. 2010;76(2):265–270.
Pelvic floor [Internet]. 2020[cited 29 July 2020]. Available from: https://www.continence.org.au/pages/how-do-pelvic-floor-muscles-help.html.
Elenskaia K, Haidvogel K, Heidinger C, Doerfler D, Umek W, Hanzal E. The greatest taboo: urinary incontinence as a source of shame and embarrassment. Wien Klin Wochenschr. 2011;123(19-20):607-610.